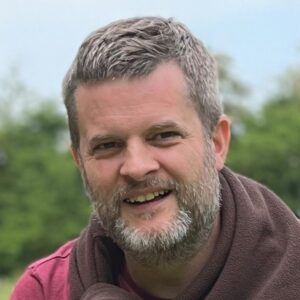 Ben Ravilious
CEO of a Code-for-Equity Startup Studio
We help early stage software startups get off the ground offering coding and business development in return for equity in the business. We have a successful portfolio of joint ventures with startup founders and 20 years experience of coding websites and apps across multiple platforms and stacks.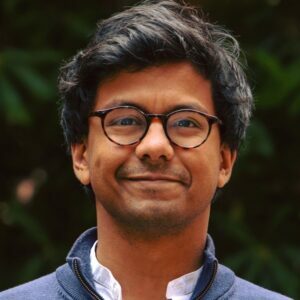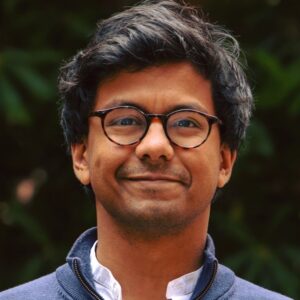 Kanishka Narayan
Principal in Early Stage VC Firm
Advice on fundraising generally and on Fintech particularly Russell Copley
Investor and Investment Readiness Programme Manager
Investment support – what to put in a pitch deck; business planning; pitching advice
Equity investment (for the right business)
Sweat equity investor
Currently running 2 businesses (19 years and 2 years) with equity stakes in technology business, services business, quarrying business.
Non-executive director for 3 other businesses.
Coach/mentor/advisor to others. Hugh Ferguson
Fund Management
An early stage Tech Fund that aims to generate a beneficial social or environmental impact alongside a financial return. James McKerracher
Founder and CEO
EXPERTISE:
Startup and business growth strategy
Product development and management
Project and operational management
Business development, sales, marketing
Investment readiness and marketing
Financial management
Joint venture building
Team development and management
Executive coaching and mentoring
PROFILE:
James is a senior business growth strategist and board adviser.
He has over 30 years experience in commercial leadership,
strategy development and execution. He has held board-level
responsibility for developing business markets in the UK and
internationally. He brings real insight into the high growth and
investment sectors.
His vision is to help founders achieve their dreams.
James has worked for blue-chip international companies: Aviva,
BAT, Prudential, Sedgwick and Zurich. He set up a pioneering
corporate incubator with responsibility for international
development. James has held board-level responsibility for
developing business lines and markets in the UK, EU, India, the
Middle East and Scandinavia.
James has worked with a number of high growth startups outside
the corporate world. Clients have been drawn from the charities,
data services, financial services, professional services and tech
sectors in the UK and internationally.
James believes that founders of high growth companies need
support to achieve their goals for personal and business growth. He
developed ScaleUp Focus to help them on their journey to
achieving their dreams. Malin Patel
Fundraising Consultant
Advice on options for fundraising, support with fundraising narrative and pitch materials such as decks and financial models.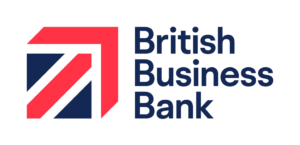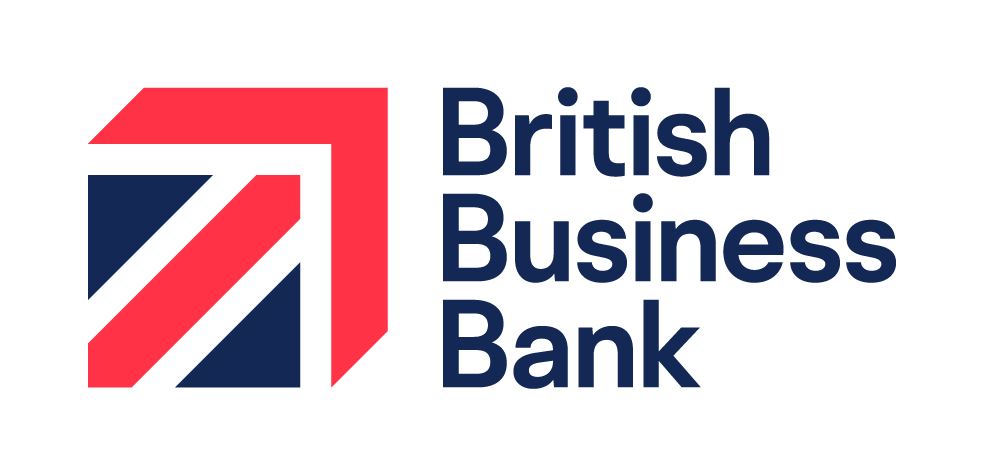 Lewis Stringer
Senior Manager, UKN - East and South-East Midlands
The British Business Bank is 100% Government owned, but independently managed. It brings expertise and Government money to the smaller business finance markets. We don't lend or invest directly. Instead we work with over 180 partners such as banks, leasing companies, venture capital funds and web-based platforms.
Businesses apply for finance through our partners who, because they work with us, can lend and invest more, especially to younger and faster growing companies. Eleanor Boardman
Investment Manager
Provision of equity investment for companies raising £300k to £2m. Jim Shirley
CFO & Founder FundingHero
With 2 exits & over 20 acquisitions I'm an experienced CFO, Angel investor & Founder of Tech platform FundingHero.co.uk
My focus is on helping Tech Startups raising funding from Initial Seed to Series A.
My Angel investments are into a Venture Builder & Studio which has a portfolio of over 20+ startups and most recently into a data driven AI matchmaking platform for early stage venture funds. I am interested in investing in companies that are; B2B SaaS or Marketplaces, have revenue of £10k+ MRR and are preferably related to the startup funding ecosystem in some capacity.
My value & experience helps founders;
– Stop them burning huge sums of money by avoiding hugely costly mistakes early on.
– Define a powerful commercial strategy that lets then get to revenue quickly and be more investable
– Create realistic financial models that make sense and get founders funded
– Help them understand how to build a company towards an exit with a real strategic focus
My platform & consultancy FundingHero.co.uk focuses on simplifying the startup fundraising process. Having both raised and being an active Angel investor I believe the process is in need of standardising and simplifying for both;
– Founders to get match fit before they raise; and
– To simply the process for Angel investors to make more informed decisions.
My career has been focused on delivering shareholder value in high growth platforms.
Founder + Lightning: Successfully raising £2.4m in Angel & Venture debt for growth
Fourpure Brewing Co:. Exit to Multi national trade, rapid growth & high exit revenue multiple.
Six Degrees Group. Buy & Build, 15 acquisitions. Sold to PE, double digit EBITDA exit.
I enjoy playing a strategic role in the business towards engineering an exit whilst being very hands on running the day to day to ensure the team is aligned and all working towards creating a highly scalable & valuable business.
My strengths are in financial modelling & commercial strategy, coupled with understanding the reality of how businesses operate and scale. This enables me to quickly show a range of scenarios so founders can make informed decisions to execute their businesses plans successfully.
Over 20+ years experience covering;
– Fundraising equity & debt
– Strategic exits to PE & Trade
– Execute high organic growth strategies
– 20+ Acquisitions & mergers from DD to Integration
– IT systems design & Integration
– Finance function build & centralisation
– Business restructuring
– Financial modelling & analysis Edward James Stevenson
Associate
SFC is the UK's most active early-stage investment firm, with over 350 investments made in British start-ups since 2012. By combining our award-winning SEIS and EIS Funds with an active angel network, SFC has created a unique model that allows investors to get exposure to SEIS and EIS eligible businesses, either directly or through a managed portfolio. For entrepreneurs, SFC is the ideal partner who will accompany you from your first SEIS funding round through to a successful exit.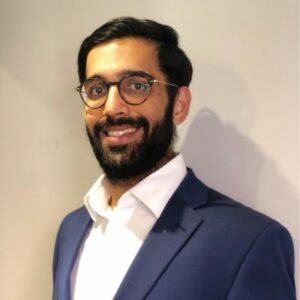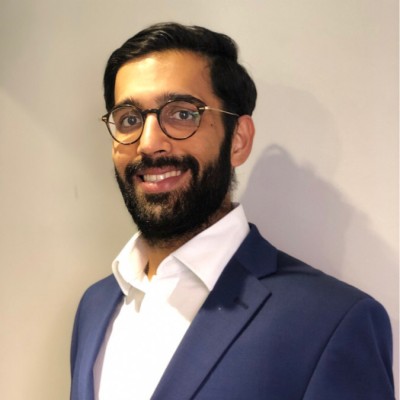 Amrit Sami
Associate
1. Funding
2. Fundraising and pitching
3. Strategy: product development and GTM strategy
4. Coaching Hannah Tapsell Chapman
Investment Manager
We provide early stage equity finance up to £750,000. Sandy Reid
VC Investor
We are looking for investment opportunities from seed to Series B and can invest from £250k to £10m for the right opportunity. We are looking for good management teams who are at MVP and beyond with a large and growing market.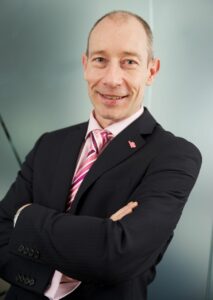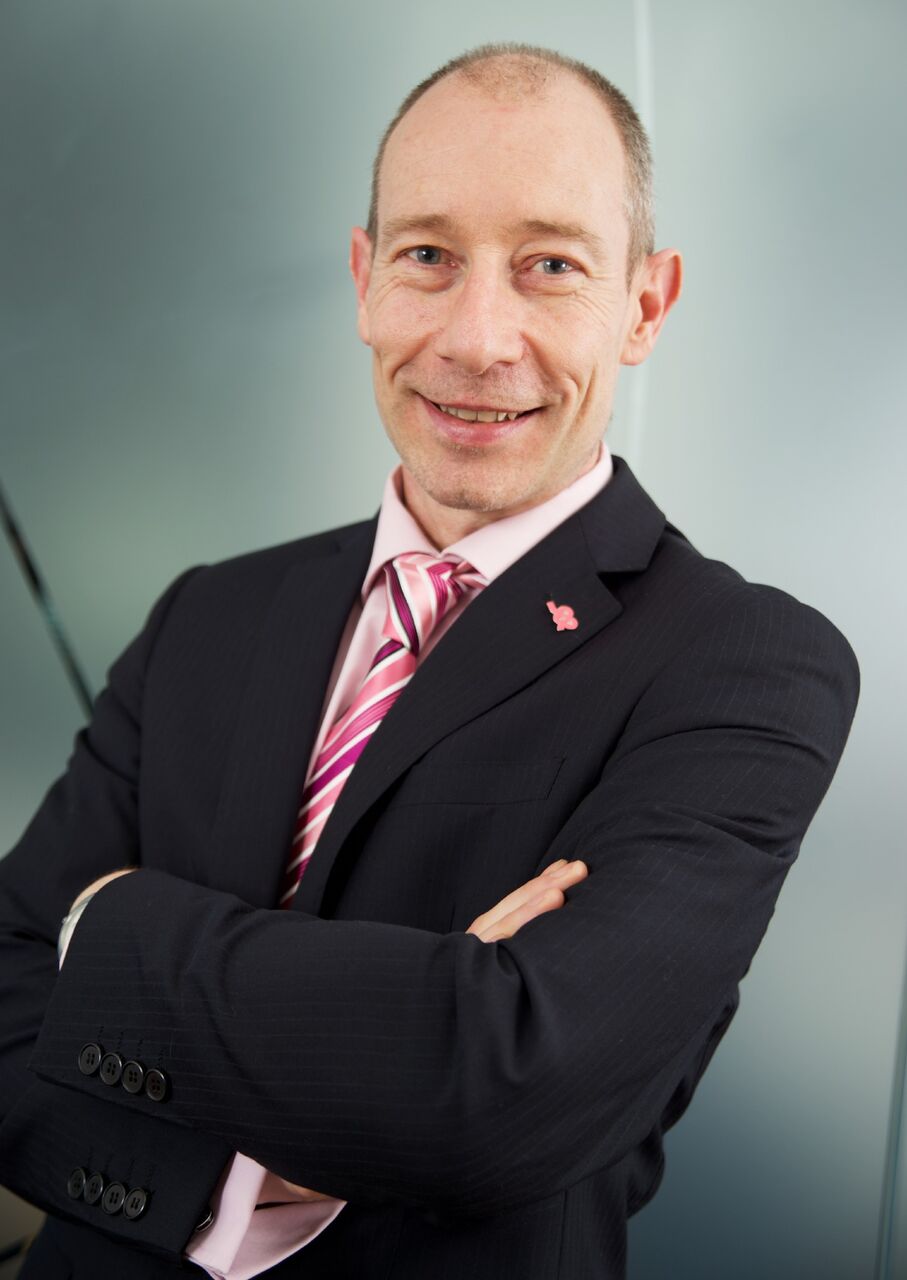 John Holmes
Managing Director
There are two ways I can support Founders looking for investment:
In my own investment portfolio, I'm looking for opportunities to join Angel syndicates investing into startups in pre-Seed or Seed rounds, aiming to invest in at least 5 startups each year, on cheques of £10k to £25k.
In my professional practice, as MD at https://www.advantagecreative.co.uk, I support Founders in developing their fundraising strategy, often with a focus on equity fundraising.
Always happy to have an informal chat to see if I can help.